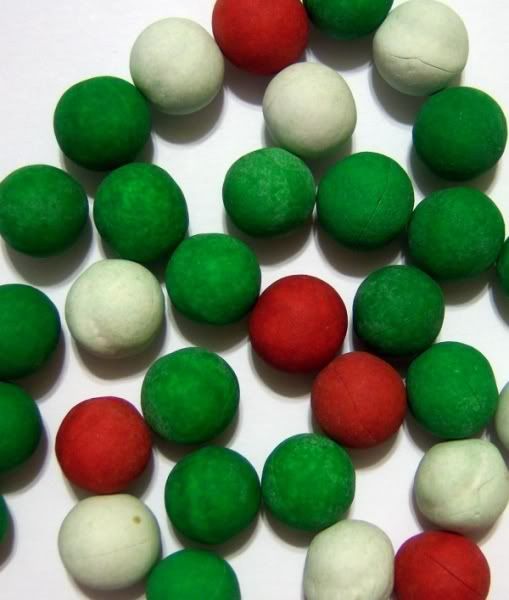 These Cadbury chocolates are the Christmas version of Easter's Cadbury Mini Eggs. I'm already a big fan of the Mini Eggs, and these aren't much different. They are little spheres of Cadbury milk chocolate – sweet, dairy, and smooth. They're quite yummy... and addicting!
The shells are crispier than an M&M. They don't have much flavor, but I don't expect them to. The colors are green, red, and white, and I can't help but notice that my bag is overwhelmingly green.
The name of these bugs me. Or rather, the lack of name bugs me. I'm not sure what to call them. The bag just says Cadbury Solid Milk Chocolates with a Crisp Sugar Shell. Okay. I don't see why these can't be Mini Ornaments. After all, Cadbury now has an Ornament Creme Egg. You can
read my post
over at
Sugar Savvy
about that.
These contain
PGPR
. That makes me sad. I really love these but bad ingredients knocks it down a couple points.
Bottom line: I adore these far more than I should. But PGPR is a real turnoff. Still..
Rating: 8/10

Name: Solid Milk Chocolates (with a Crisp Sugar Shell)
Brand: Cadbury (under Hershey's)
Store: Walgreens
Price: $1.00 (8.5oz)