Hi guys! I've just found out this morning that I'm going on a short trip, so here's a rushed review of my last Christmas product. I'll be back sometime next week -- probably on the 2nd -- and this blog will have a whole new face for the new year!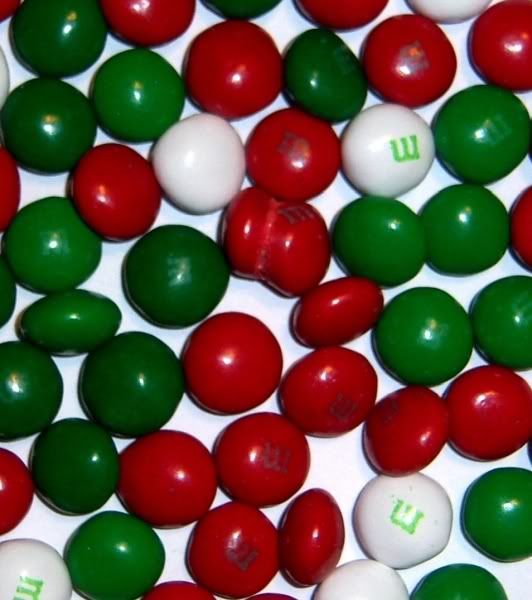 The M&Ms line has expanded lately. Dark and Dark Peanut have been added as regular flavors, and we've also seen a few limited editions pop up, such us Razzberry, Cherry Cordial, and this Mint Chocolate M&Ms.
Being a Holiday Mix, these come in red and two shades of green. They are a little bigger than plain M&Ms, being close in size to the Peanut Butter, I think. They are shaped irregularly, and in the picture you can see my favorite little conjoined Mint M&M.
They are a mint infused milk chocolate M&M, and honestly, that's the best way to describe them. I think they taste like an Andes Mint, but I don't have any on hand to do an actual comparison.
I liked these a lot better than Hershey's attempt at mint infused milk chocolate. In retrospect, the mint probably doesn't do well with that Hershey's tang.
I think these are a nice seasonal item. I wouldn't want to have them all the time, but popping up once a year is fine.
Ingredient Watch: All clear.
Nutrition Breakdown: Serving size is about 1/4 cup of M&Ms. Each serving contains 210 calories, 9g of fat, 26g of sugar, and 2g of protein.
Rating: 7/10
Name: Mint Chocolate M&Ms
Brand: Mars
Store: Target
Price: $2.00 (11oz)