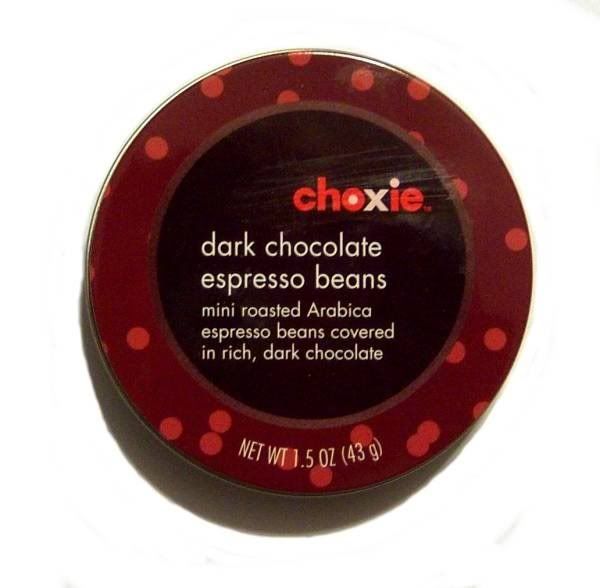 Choxie is Target's brand of premium chocolate. I think the catchphrase when the brand arrived a couple years ago was 'Chocolate with moxie." ...yeah. I've tried a couple things from Choxie before, and I think it's good but overpriced. It has attractive packaging and interesting flavor combinations going for it.
I've never had chocolate covered espresso beans before, so I have nothing to compare these to. They are packaged in a round tin. The thick layer of chocolate and crunchy bean make for a nice texture. The coffee flavor is intense. These are best eating by just popping them into your mouth and munching down. If you don't get the coffee and chocolate at the same time, the bean is rather bitter.
If you don't love coffee, you probably won't like these. I couldn't eat several in a row. The tin lasted about a week; I kept it in my bag for that quick chocolate/coffee fix. I don't think I'd buy these again, but I wouldn't turn them down.
Rating: 6/10
Name: Dark Chocolate Espresso Beans
Brand:
Choxie
Store: Target
Price: $1.40