With all of my final papers, projects, and exams, I haven't had time to bake since Thanksgiving! Fortunately, now that the semester is finished, it is time for the Christmas baking to begin. I haven't gotten into the kitchen yet though, so today I'll share the recipe for the sweet cornbread that I made for Thanksgiving.
Ingredients: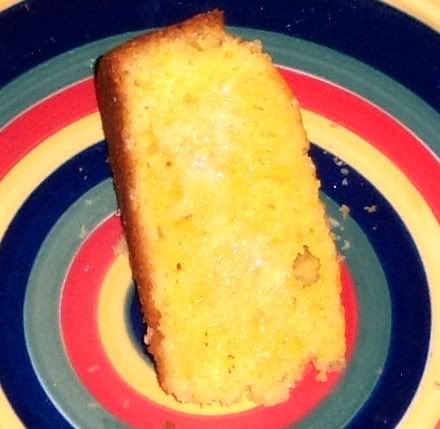 1 c flour
1 c. yellow cornmeal
3/4 c. sugar
1 tsp. salt
3 1/2 tsp. baking soda
1 egg
2/3 c. plain yogurt
1/3 c. milk
1/2 c. oil
1 tbsp. honey
Instructions:
Preheat oven to 400°. Combine the flour, cornmeal, sugar, salt, and baking powder. In a separate bowl combine the egg, yogurt, milk, oil, and honey. Pour the wet ingredients into the dry ingredients and mix just until combined. (Don't over-mix – it will be a lumpy batter.) Pour into a greased 9 in. round pan and bake for 20-25 minutes, or until a toothpick inserted comes out clean.
I adapted this recipe from several different ones that I found across the web. It turned out quite well. It was great with a little butter for breakfast! I'm sure you can also makes this into muffins or a loaf.